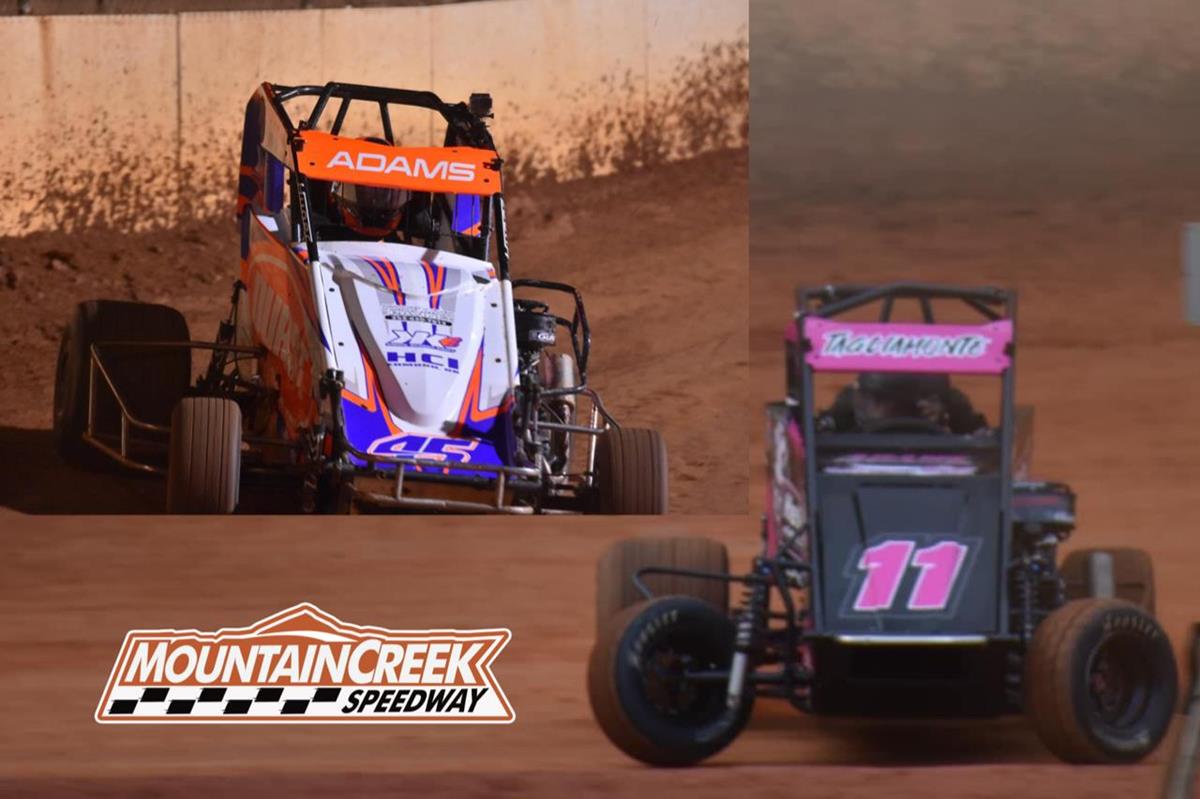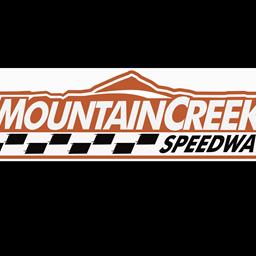 7/7/2023
Mountain Creek Speedway
---
Adams and Tagliamonte Added Early Entires
We are just a few days away from the Whelen Doubleheader weekend July, 8th and 9th at Mountain Creek Speedway. Saturday racing will feature a 50 lap Predator 375 race for $300 to win with Sunday hosting both, wing and non-wing micro sprint racing. Track owners and promoters, Adam and Rebecca Stewart have opened a link via myracepass for early registration and the entires are starting to file in. A link can be found here: https://www.myracepass.com/tracks/3750/registrations/8058?fbclid=IwAR2IQgJFYQQTGcUpi3vww64FYnBuPThzLKVFyKaxctPfFF5ALK7FPPUuCac
Two more early registration drivers to throw their hats into the ring are Eli Adams and Andrew Tagliamonte. Adams, a hometown driver is the Nephew of NASCAR and World Of Outlaws star, Kasey Kahne, is a graduate of outlaw kart racing who has turned laps at Mountain Creek in the past. Adams has four starts this year highlighted by a third place finish at Mountain Creek back in June. He will be competing in both the wing and non wing divisions. The other driver to enter this weekend's events is Andrew Tagliamonte. Hailing from Cornelius, Tagliamonte is one of the independents of the sport you can't help but cheer for. One top five and four top tens in ten starts have been the numbers He's put up so far this season. With half the season left to go Taglimonte will make another start at Mountain Creek in the non wing division.
Gates open at 3pm Saturday with practice beginning at 5pm. Sunday gates will open at 11:30am for the the junior wing kart classes with practice beginning at 2pm. Load in for the 600 Micro's and senior wing kart classes will be 4pm with practice beginning at 6pm.
The Whelen Engineering Company is an American corporation that designs and manufactures audio and visual warning equipment for automotive, aviation, and mass notification industries worldwide. Founded in a Deep River, Connecticut garage in 1952, Whelen has become a provider of warning lights, white illumination lighting, sirens, and controllers. Whelen products are designed, manufactured, and assembled in the United States.
All weekend events can be watched streamed live on www.mountaincreekspeedway.tv When the track isn't racing, it's busy Monday through Friday with testing and practice sessions for everything from flat karts to national midgets. The track will also be available for testing and practice days throughout the year. Those wishing to reserve rental or testing days can contact Jason Queen at (828)413-6890 for details and availability.
Contact information:?Mountain Creek Speedway?5237 Little Mountain Rd.?Catawba, NC 28609?Phone: 828-244-7249?Website: www.mountaincreekspeedway.com ?email: info@mountaincreekspeedway.com
---
Article Credit: Mountain Creek Speedway Staff
Submitted By: Derek Pernesiglio
Back to News