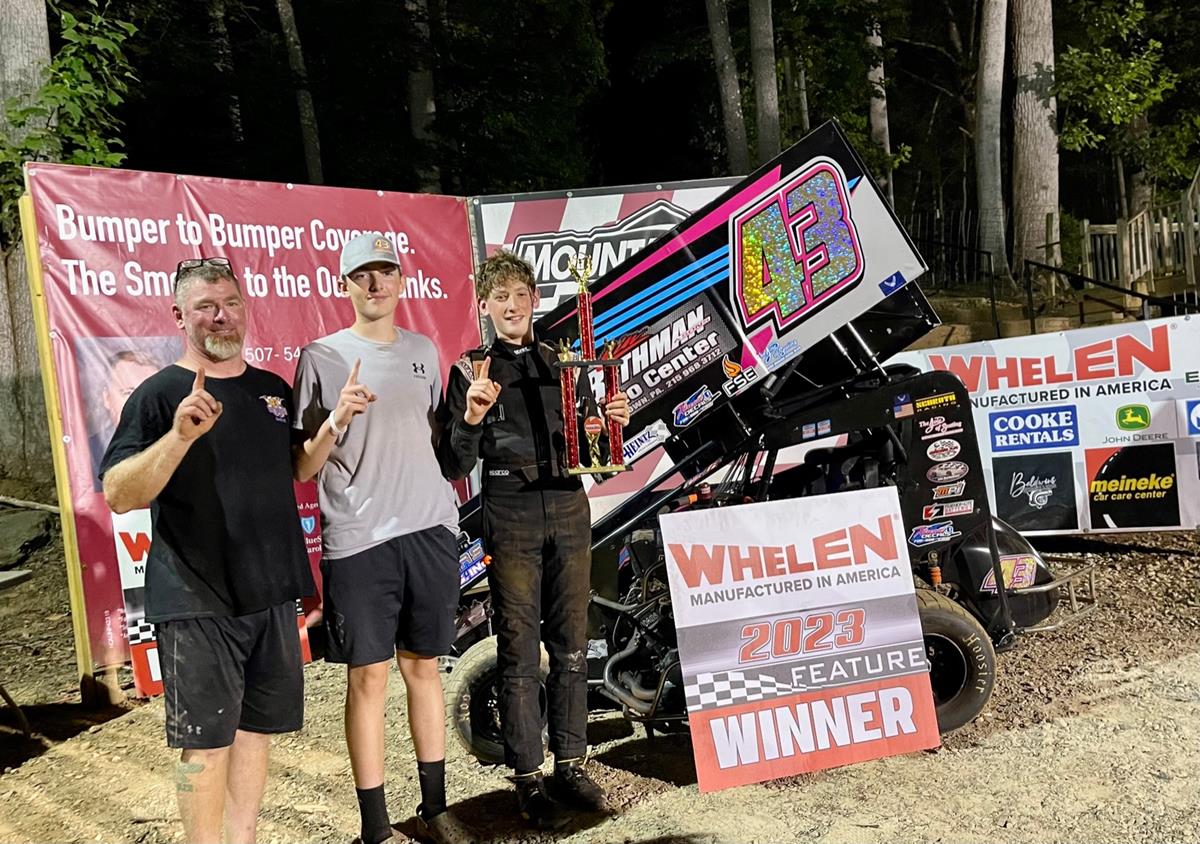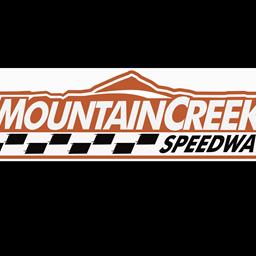 7/10/2023
Mountain Creek Speedway
---
Allison and Scarborough Top Whelen Doubleheader
Neal Allison and Caleb Scarborough came out the big winners Sunday evening in the wing and non-wing main events in the Whelen Doubleheader Weekend at Mountain Creek Speedway. Twenty-three cars signed in the back gate to try their hand at the "cage at the creek" It was the first time the speedway hosted both classes since the track added micro sprints to the 2023 schedule of racing.
Neal Allison became the first repeat winner of 2023 by virtue of being fast qualifier and winning his heat race. Allison and Nigel Standish brought the field to green and it was Allison checking out while the rest of the field jockeyed behind him. Outside pole sitter, Nigel Standish and Hayden Wise made contact earlier in the race ending Standish's evening. Trevor Cline was able to get close to Allison but it wasn't enough as he had to settle for second. Hayden Wise was third with a strong run by Caleb Scarborough in fourth and Eli Adams finishing fifth.
Scarborough would flex his muscle again later in the evening being fast qualifier in the wing portion of the evening. Scarborough started on the pole and never looked back as he led every lap to win the second half of the Whelen Doubleheader Weekend. Bradley Mauldin was second with Eli Adams completing the podium.
The NASCAR kids shined earlier in the day as Brooklyn Newman, daughter of Daytona 500 winner, Ryan Newman picked up the win in the Junior Wing division. Brexton Busch, son of NASCAR Cup Champion, Kyle Busch went two-for-two winning both the Beginner Box Stock and Box Stock main events. CJ Sweatt was the class of the field in the Yamaha 450 Outlaws. He led every lap while the race became for second place with the thrilling battle between Mark Pollardi and Ayden Owens. Owens would get the advantage over Pollardi at the line. Karet Beattie won the Intermediate main event. Abby Gunter was second with Spencer Bradshaw completing the top three. Wyatt Linker was the winner in the first Cadet feature and Carly McDuffee won the second Cadet feature.
The next race weekend for Mountain Creek Speedway will be August 26th and 27th. When the track isn't racing, it's busy Monday through Friday with testing and practice sessions for everything from flat karts to national midgets. The track will also be available for testing and practice days throughout the year. Those wishing to reserve rental or testing days can contact Jason Queen at (828)413-6890 for details and availability.
Contact information:?Mountain Creek Speedway?5237 Little Mountain Rd.?Catawba, NC 28609?Phone: 828-244-7249?Website: www.mountaincreekspeedway.com ?email: info@mountaincreekspeedway.com
---
Article Credit: Mountain Creek Speedway Staff
Submitted By: Derek Pernesiglio
Back to News