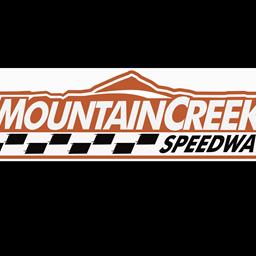 7/25/2023
Mountain Creek Speedway
---
Sunday Sizzler for $1,000 Win From Randy Marion
The biggest paying race of the year is coming August, 27th at Mountain Creek Speedway as Randy Marion Automotive Group in association with track owners and promoter, Adam and Rebecca Stewart are proud to announce the Sunday Sizzler presented by Randy Marion Automotive August, 27th. The race will be a $1,000 to win race for the 600 non wing micro sprints. The race will the biggest purse of the year to date at the "Cage at the Creek."
"We couldn't have asked for a better situation to hold a race like this." Said track owner and promoter, Adam Stewart. "Randy Marion Automotive is one of the most respectable names for automotive needs in the area. Every one knows the Randy Marion name and we're just proud to have them come aboard for a big race like this." Randy Marion Automotive Group is one of the largest car dealerships in the Carolina's. Located just North of Charlotte, in the Lake Norman Area, Randy Marion dealerships have all vehicles for your automotive needs. With over fourteen dealership locations Randy Marion Automotive offers brands like Chevrolet, Subaru, Buick, Cadillac, GMC, Dodge, Ram, Isuzu, Kia, Honda and Ford.
"You can't drive to Mountain Creek Speedway without passing one of Randy Marion's dealerships." Said speedway communications director, Derek Pernesiglio. "Randy Marion has multiple dealerships along route 150 through Mooresville as you drive to the track. It's in that same short track tradition with local dealerships getting involved with the local racing and we couldn't be more excited to have the Randy Marion Automotive name associated with our track." Mountain Creek Speedway began hosting micro sprints this season with the car counts growing for each race. The previous event saw twenty-three cars take the green in the A-main with Neal Allison becoming the first repeat winner this season. The Summer Sizzler on August, 27th is expected to see racers coming from up and down the East Coast and the Midwest. The race format will be no different than a regularly scheduled Sunday event.
When the track isn't racing, it's busy Monday through Friday with testing and practice sessions for everything from flat karts to national midgets. The track will also be available for testing and practice days throughout the year. Those wishing to reserve rental or testing days can contact Jason Queen at (828)413-6890 for details and availability.
Contact information:?Mountain Creek Speedway?5237 Little Mountain Rd.?Catawba, NC 28609?Phone: 828-244-7249?Website: www.mountaincreekspeedway.com ?email: info@mountaincreekspeedway.com
---
Submitted By: Derek Pernesiglio
Back to News