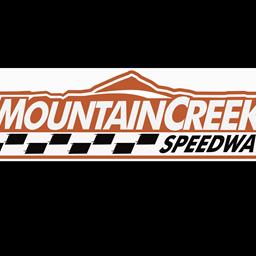 8/9/2023
Mountain Creek Speedway
---
Drivers Thoughts On Randy Marion Sunday Sizzler
The biggest paying race of the year is coming August, 27th at Mountain Creek Speedway as Randy Marion Automotive Group in association with track owners and promoters, Adam and Rebecca Stewart are gearing up for the Sunday Sizzler presented by Randy Marion Automotive. The race will be a $1,000 to win race for the 600 non wing micro sprints. To date, the biggest purse of the year at the "Cage at the Creek."
Several Mountain Creek Speedway 600 Micro sprint drivers chatted with us earlier in the week to give their thoughts on the upcoming $1,000 to win event. Ryan Zima has yet to win race this season but consistency is paying off. "I'm Really looking forward to it, Zima added, Adam and the crew put on good, fun races and so of course I'm gonna try to go out there and win it." Zima has shown speed and a win looks to be in his future this season. "I think it's great for the sport of micro sprint racing in this region to have these types of events. said Ryan Repko, "I've seen it work out to where people travel from far away to run them and then end up liking the track so they come back for local shows. Then of course everyone local shows up as well. $1,000 goes a long way racing these micros." Repko has one win one top five and three top tens at Mountain Creek this season.
"I really enjoy racing at Mountain Creek and it's great to see the class grow in this area, and excited to have some bigger paying races involving 600 micro sprints." Said veteran Tim Nye. Nye has competed at all but one race this season at Mountain Creek and has been a huge supporter of the speedway. Nigel Standish has been competitive each time he unloads at Mountain Creek. He recently welcomed a new addition to the family and it looks to be entered in the Summer Sizzler presented by Randy Marion Automotive. "My wife and I welcomed our first child on July 30th." Said Standish, "and even she signed off on me competing at the big race at Mountain Creek. This will be the first event we'll compete in since Mid-July."
One driver they're all going to be keeping an eye on is Neal Allison. Allison is the only driver to win multiple times this season. "I really enjoy racing at Mountain Creek." Allison explained, "The staff always runs a good show and have done a lot to welcome micros. Hopefully we can replicate success and speed we have had earlier this year." Allison has two wins this season. Randy Marion Automotive Group is one of the largest car dealerships in the Carolina's. Located just North of Charlotte, in the Lake Norman Area, Randy Marion dealerships have all vehicles for your automotive needs. With over fourteen dealership locations Randy Marion Automotive offers brands like Chevrolet, Subaru, Buick, Cadillac, GMC, Dodge, Ram, Isuzu, Kia, Honda and Ford.
When the track isn't racing, it's busy Monday through Friday with testing and practice sessions for everything from flat karts to national midgets. The track will also be available for testing and practice days throughout the year. Those wishing to reserve rental or testing days can contact Jason Queen at (828)413-6890 for details and availability.
Contact information:?Mountain Creek Speedway?5237 Little Mountain Rd.?Catawba, NC 28609?Phone: 828-244-7249?Website: www.mountaincreekspeedway.com ?email: info@mountaincreekspeedway.com
Photo Credit: Kara C's Photography
---
Article Credit: Mountain Creek Speedway Staff
Submitted By: Derek Pernesiglio
Back to News