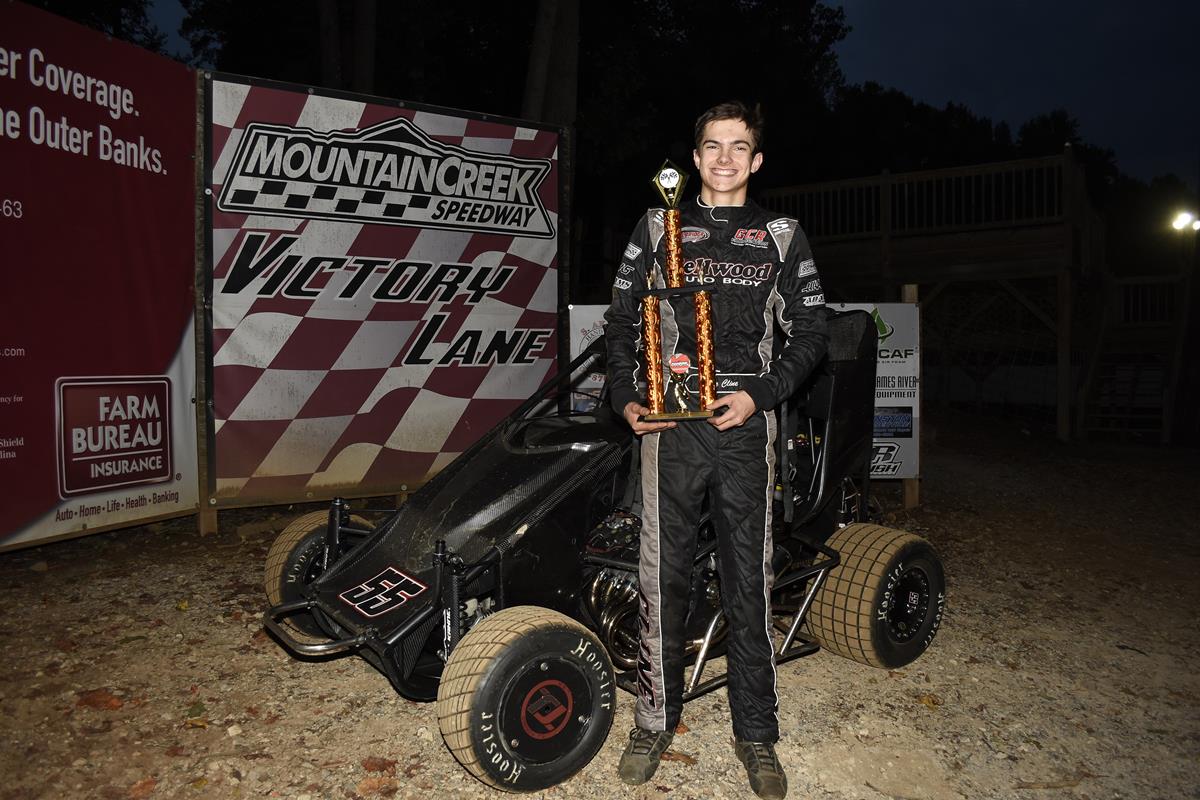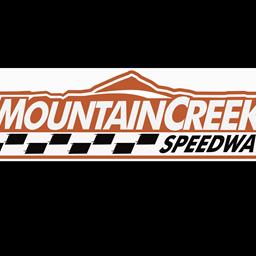 8/28/2023
Mountain Creek Speedway
---
Cline Shines in Summer Sizzler
Trevor Cline dominated Sunday's thirty lap Summer Sizzler presented by Randy Marion Automotive at Mountain Creek Speedway. Thirty two cars signed in the gate giving this event the largest car count at the speedway this year. Cline, who was near the top of the boards all day, qualified second, finished second in his heat race and started on the pole to lead the A-main wire to wire for the $1,000 to win event.
"I felt like if I didn't make as many misstakes and if we held on we'd be okay," Said Cline, The top got rougher and rougher and the curb got gnarlier, I never saw anybody on the bottom so I figured I would be okay. (The track) is getting good and they're running it right, I hope to come here more and have more fun." Gavan Boschele finished second after starting on the outside pole but just didn't have enough for Cline at the finish. "Trevor was really fast there at the end and I didn't have anything for him, said Boschele. "I was throwing the kitchen sink at him, bottom, top, slider…I was trying everything but couldn't catch him."
Neal Allison is the winningest driver in 600 micros at Mountain Creek, he went quick time in qualifying, started ninth and managed a podium finish. "I got up to third with about three to go but just ran out of time, Allison explained. "I felt like I had something for them but not enough there at the end with two good cars up front…I wish it was a fifty lapper!" He said with a laugh. Braden Jones and Nick Drake rounded out the top five.
Maverick Bradshaw led the majority of the the Cadet A-main until he was passed with two laps to go by Kylea Beattie. Beattie would cross the line first but was later disqualified in post race inspection. The win was awarded to Bradshaw with Tatum Burnett and Calloway Harpe completing the podium. Brexton Busch picked up another win in the Beginner Box Stock division. Busch won his heat race, started on the pole and led every lap to win the caution filled race over Alex Slade and Carson Mckee.
The comeback story of the day was Brody Snider whos Box Stock qualifying time was disallowed due to a rules infraction. Snyder had to start in the rear of the heat race in seventh and moved up to second at the checkered. Snyder then started fourth in the Box Stock A-main and methodically picked his way to front and drove away from the field. Karter Beattie would finish second, Chase DeMarco completed the top three. CJ Sweatt continued his dominating fashion in the Yamaha 450 Outlaws winning back to back races. The former track Champion set quick time, won his heat and led every lap of the A-Main. Ayden Owens was was second with Richard Miller rounding out the podium.
The next race for outlaw karts and 600 micro sprints is September 17th. When the track isn't racing, it's busy Monday through Friday with testing and practice sessions for everything from flat karts to national midgets. The track will also be available for testing and practice days throughout the year. Those wishing to reserve rental or testing days can contact Jason Queen at (828)413-6890 for details and availability.
Contact information:?Mountain Creek Speedway?5237 Little Mountain Rd.?Catawba, NC 28609?Phone: 828-244-7249?Website: www.mountaincreekspeedway.com ?email: info@mountaincreekspeedway.com
---
Submitted By: Derek Pernesiglio
Back to News