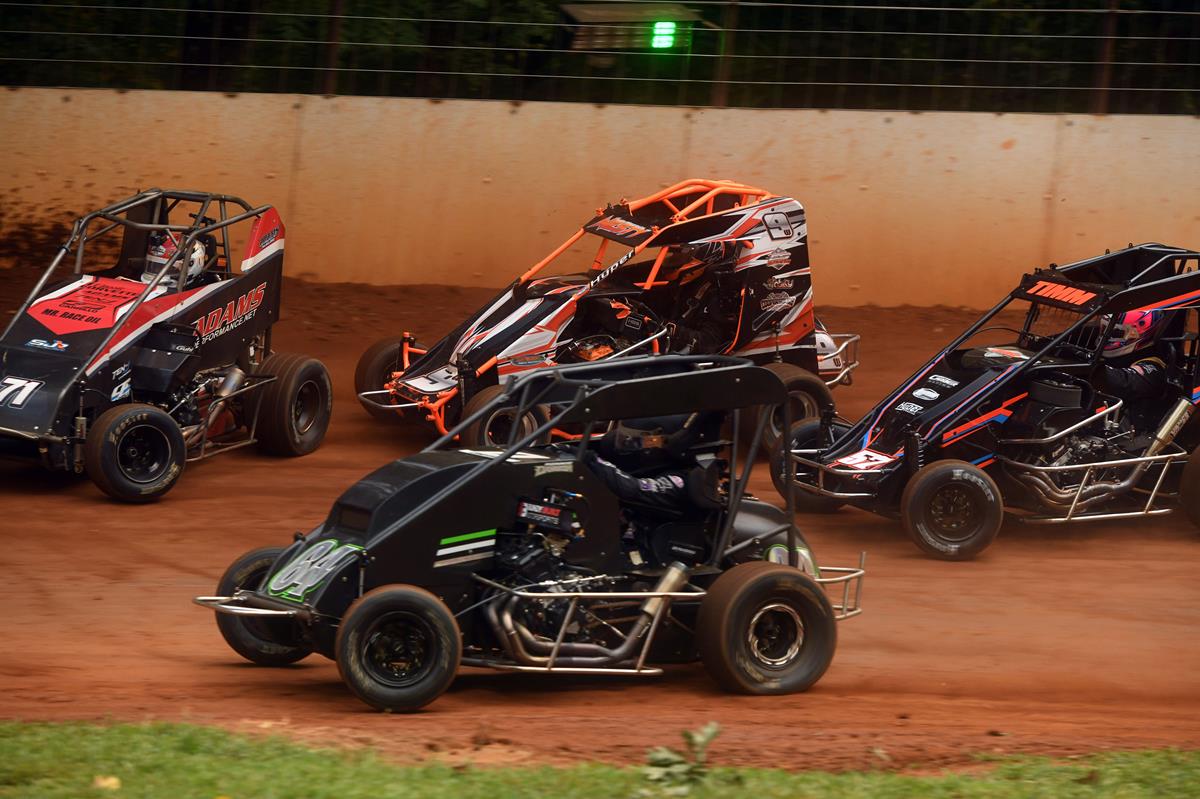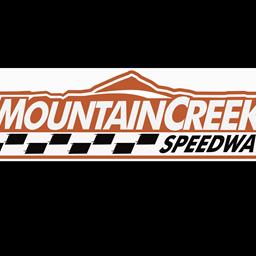 9/10/2023
Mountain Creek Speedway
---
Points Battles Brewing at Mountain Creek
The points battles are heating up as we have passed the halfway point of the 2023 season at Mountain Creek Speedway. All five divisions have interesting points battles going on while the race for the point lead could swing in any direction in the coming weeks.
In the Cadet division, three drivers are breaking away as championship contenders this season. Maverick Bradshaw holds a thirty-six point advantage over second place, Calloway Harpe from Midland, NC. Wyatt Linker from Mount Pleasant, NC sits in the third position. Harpe and Linker both have two wins this season but Bradshaw has the consistency with one win and six top fives in six starts.
The battle for the Beginner Box Stock championship is turning into a two horse race with Brexton Busch from Mooresville, NC holding a slight five point advantage over Slate Harrell from Waxhaw, NC. In six starts, Bush has won three races and finished in the top five in the other three. Slate Harrell has the other three wins, and also finished in the top five in the other three, making it an extremely tight battle among the division.
There is a tight race for the Box Stock championship among the top four in points. Karter Beattie from Concord, NC holds at seven point advantage over Liam Kane in second. Chase DeMarco sits third, forty-one markers behind with a Brexton Busch fourth, eighty-six points out of the lead. Beattie has one win and five top fives in six starts this season with Liam Kane, putting up almost the exact same numbers.
The closest chase for the championship crown is in the Yamaha 450 Outlaw division. Richard Miller from Lexington, NC holds a two point advantage over CJ Sweatt from Loris, SC. Mark Pollardi is third thirty points behind with a Ayden Owens fourth, just six points behind Pollardi. Consistency has been keeping Miller atop the point lead with five top fives in six starts. He has yet to win a main event. Sweatt missed one race but is mounting a late season charge with two wins, and five top fives.
It's a Three car battle in the 600 non wing micros. Neal Allison from Greensboro, NC holds a thirty-three point lead over Ryan Zima from Cleveland, NC. Hayden Wise sits third in points, 99 markers out of the top spot with a Ryan Repko fourth, 114 points behind the leader. Alison is the only driver to win two races this year while Ryan Zima is looking for career win number one at the "Cage at the Creek." Hayden Wise, also without a win this year has made consistency work in her favor with three top fives and one top ten and four starts. Ryan Repko sits fourth in points currently with one win to his credit. Bad luck, struck in the most recent race, where Repko failed to make the A Main.
Racing action continues again this weekend Saturday and Sunday, September 16th and 17th at Mountain Creek Speedway with our traditional flat cart Saturdays with gates opening at 3 PM and practice starting at 5 PM. Then on Sunday we will open the gate at 11:30 AM with practice beginning around 2 PM for the junior classes with the senior classes loading in around 4 PM. When the track isn't racing, it's busy Monday through Friday with testing and practice sessions for everything from flat karts to national midgets. The track will also be available for testing and practice days throughout the year. Those wishing to reserve rental or testing days can contact Jason Queen at (828)413-6890 for details and availability.
Photo Credit: Kara C's Photography
Contact information:?Mountain Creek Speedway?5237 Little Mountain Rd.?Catawba, NC 28609?Phone: 828-244-7249?Website: www.mountaincreekspeedway.com ?email: info@mountaincreekspeedway.com
---
Article Credit: Mountain Creek Speedway Staff
Submitted By: Derek Pernesiglio
Back to News